Project Initiation
We gather all information to start a project, we ask lots of questions(sometimes we may be annoying too!),we list all requirements and move to next stage.
Information Architecture And User Interface Design
We plan and divide work in our team, then User Interface Design is prepared and design is sent to client for their approval.
Visual Design And Prototyping
If rough design is approved, we give our best effort to prepare visual appearance and then the prototype of project is made ready.
Construction, Testing & Deployment
In this stage, main coding work is done, thus project become ready to test, it is tested mercilessly to find errors, and if no error found, it is deployed and delivered to client.
Marketing

Strategy

Development

Data Analysis
About GRIT
We, the two letters is the reason of our success,and only these two letters make us to deliver our best and stand in any diversity.
We are no loners but a team determined to win together. We want to move things! No member of our team can meet the high requirements of our clients alone, but jointly we have repeatedly exceeded all expectations. Our team,that mainly consists engineers, designers, developers, marketing executives etc is not just a group of few people working together to meet some goal.We are like a family,and so,each and every member of our team strives for the best of our team or better say,for our family. Each individual player is extremely important in our team. Only perfect interaction of all team members leads to winning the cup. For this reason you will not find any hierarchies in our company; meaningful titles and positions are also not important to us. Open doors are part of our business culture, we understand ourselves as a family, we talk, laugh and suffer together. Each project work is done in cooperative teamwork with our clients: It is our mission to assign a perfectly composed team to a specific project. Our team, including its captain, is completed by a similar team from the client's side, so that many players meet for a friendly match, passing the ball to each other and celebrating the victory together.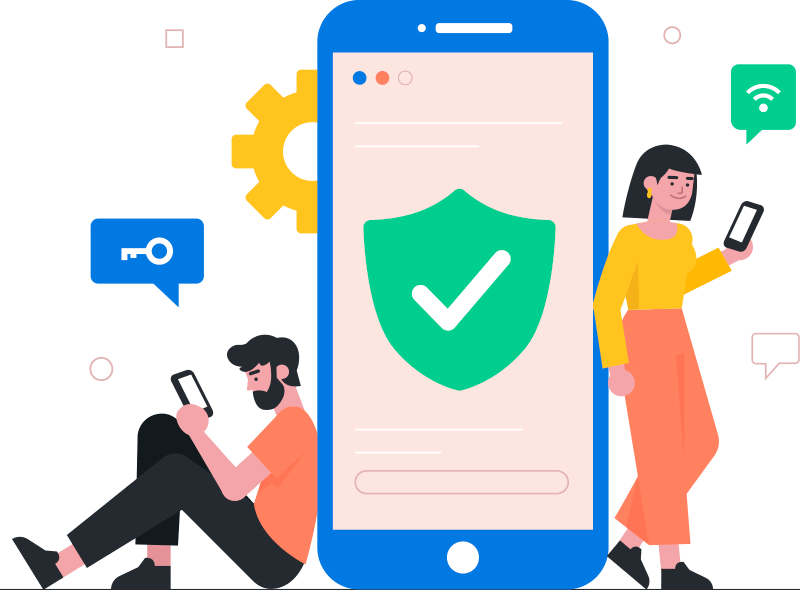 Why Choose Us?
A few reasons why our valued customers choose us.
To develop web applications for our clients in an innovative way to meet their needs and satisfaction by giving our best effort and utilizing all the possible resources so that they can get the best at very minimal cost.
GRIT Technologies believes in quality.Our engineers strives to make it sure that our applications are free of all types of bugs and secure ,fast ,reliable. We have our R&D; lab where our members are continuously work to find a better solution for the problems entire software and web development industries are facing. Once applications are developed,they are tested more than 100 times before it is delivered to you.So,possibility of any kind of errors are minimized to zero. Our applications are fast to load,secured and definitely good looking. Our web sites and web applications are developed in such a manner that you also can upload any document or update your contents yourself .No any special training is needed for this and you don't need to pay any extra money to do this.
Just share your idea about your website or software product.And we will turn your idea into reality!
7518
Completed Projects
3472
Satisfied Customerss
2184
Expert Employeess
4523
Awards Wons